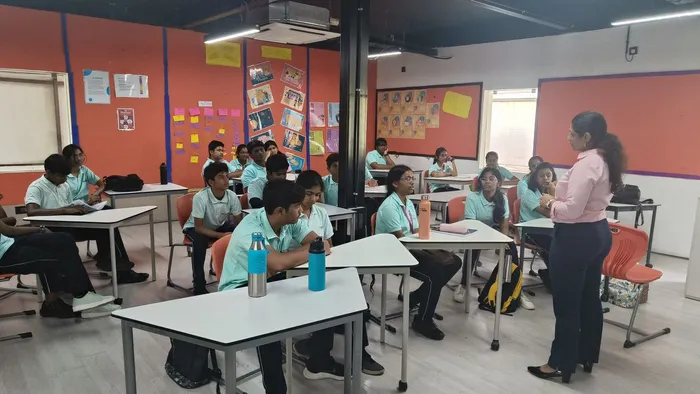 📚 Exciting Opportunity for Bloomingdale International School Students! 🌟
We are thrilled to announce that Bloomingdale International School, in collaboration with the renowned MindSAT Institute from Bangalore, recently organized a special event: the PSAT and SAT aptitude tests. This initiative aimed to provide our students with a valuable insight into these standardized exams while offering them a clearer understanding of their current academic standing and areas of focus. Armed with this knowledge, they can now concentrate their efforts on the areas that require more attention, ensuring a well-rounded and targeted approach to their studies.
To complement the aptitude tests, Bloomingdale International School organized an insightful Expert Session conducted by the esteemed professionals from the MindSAT Institute. This session focused on career counseling, an essential aspect of academic planning. Our students received guidance and advice from experts in the field, enabling them to make informed decisions about their future educational and career paths.
At Bloomingdale International School, we are committed to providing our students with holistic education and empowering them to make well-informed choices about their academic and career pathways. The PSAT and SAT aptitude tests, in collaboration with the MindSAT Institute, are part of our ongoing efforts to equip our students with the skills, knowledge, and guidance necessary for their future success.
#BloomingdaleInternationalSchool #PSAT #SAT #AptitudeTests #MindSatInstitute #CareerCounseling #EducationExcellence #EmpoweringStudents