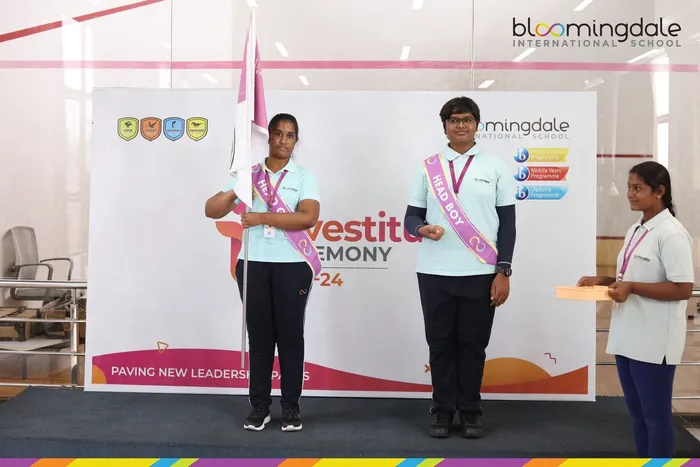 🎓 Investiture Ceremony 2023-24 @ Bloomingdale International School 🎓
Yesterday marked a significant milestone in our school calendar, as we celebrated the Investiture Ceremony for the academic year 2023-24. Our young leaders stepped forward with pride, passion, and promise to take on the responsibilities entrusted upon them.
A special thank you to all the teachers, parents, and guests who joined us to witness the installation of our newly elected council members. We believe in the potential of our student leaders and are confident they will steer Bloomingdale towards greater heights this year!
#BloomingdaleInvestiture2023 #LeadershipInAction #ShapingTomorrow