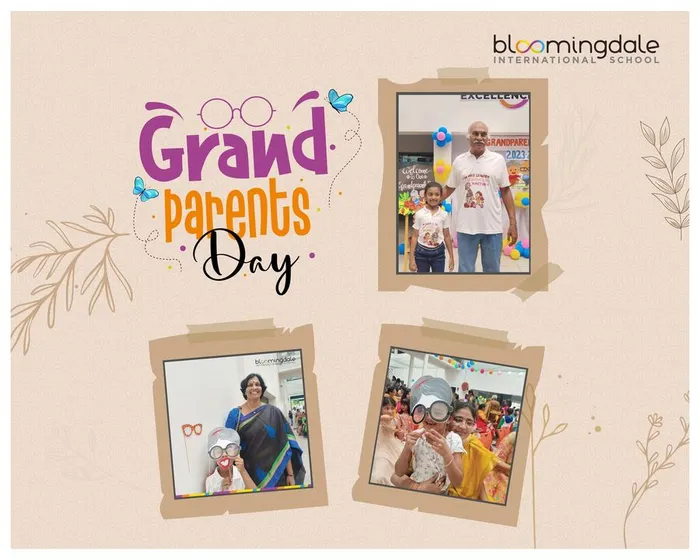 Grandparents' Day: A Day of Love and Wisdom!
It was a heartwarming day filled with love, laughter, and treasured memories as our primary years students welcomed their grandparents into our classrooms.
Our little ones had the opportunity to showcase their school life, introduce their amazing grandparents to their teachers and friends, and share stories and experiences. It was a beautiful blend of generations, with wisdom and youthful enthusiasm coming together in perfect harmony.
From heartwarming conversations to exciting activities, the day was a testament to the unique bond between grandchildren and their grandparents. Together, they explored, created, and laughed, forging memories that will last a lifetime.
#BloomindalePlaySchool #NewAcademicYear #EarlyYearsEducation #LearningIsFun #WelcomeBack #BloomindaleEducation #InternationalPlaySchool #EarlyLearning #ChildhoodEducation #PlayBasedLearning #PreschoolEducation #HolisticDevelopment #BloomindaleKids #EarlyYearsMatters #NurturingFutures #BloomindaleCommunity #InclusiveLearning #Bloomindale2023_2024 #BloomindaleReopening #BloomindaleFunLearning #BloomindaleInnovation #DiscoverAtBloomindale